Hey everyone,
I'm not closing the casting just yet. It'll remain open indefinitely, if you still want to be a part of Flash Fiction, here's your chance! However, please leave a comment below if you're interested, so I have an idea of which roles need to be filled.
Thanks!
Hey all!
It has been awhile, I know! I took an unexpected and rather unpleasant hiatus due to some health issues that landed me in the hospital. I eventually found out (after being discharged) that I have an incurable condition that is not treatable in Canada. I know, right?! Diving full throttle into my writing was all I could do to stay sane.
So, for the past three months, I have been working on a web series named Flash Fiction that's not just another superhero show. It's quite literally a fanfiction that is by fans for fans, who crave a different take on a classic superhero saga. It will be as dynamic and interactive as possible.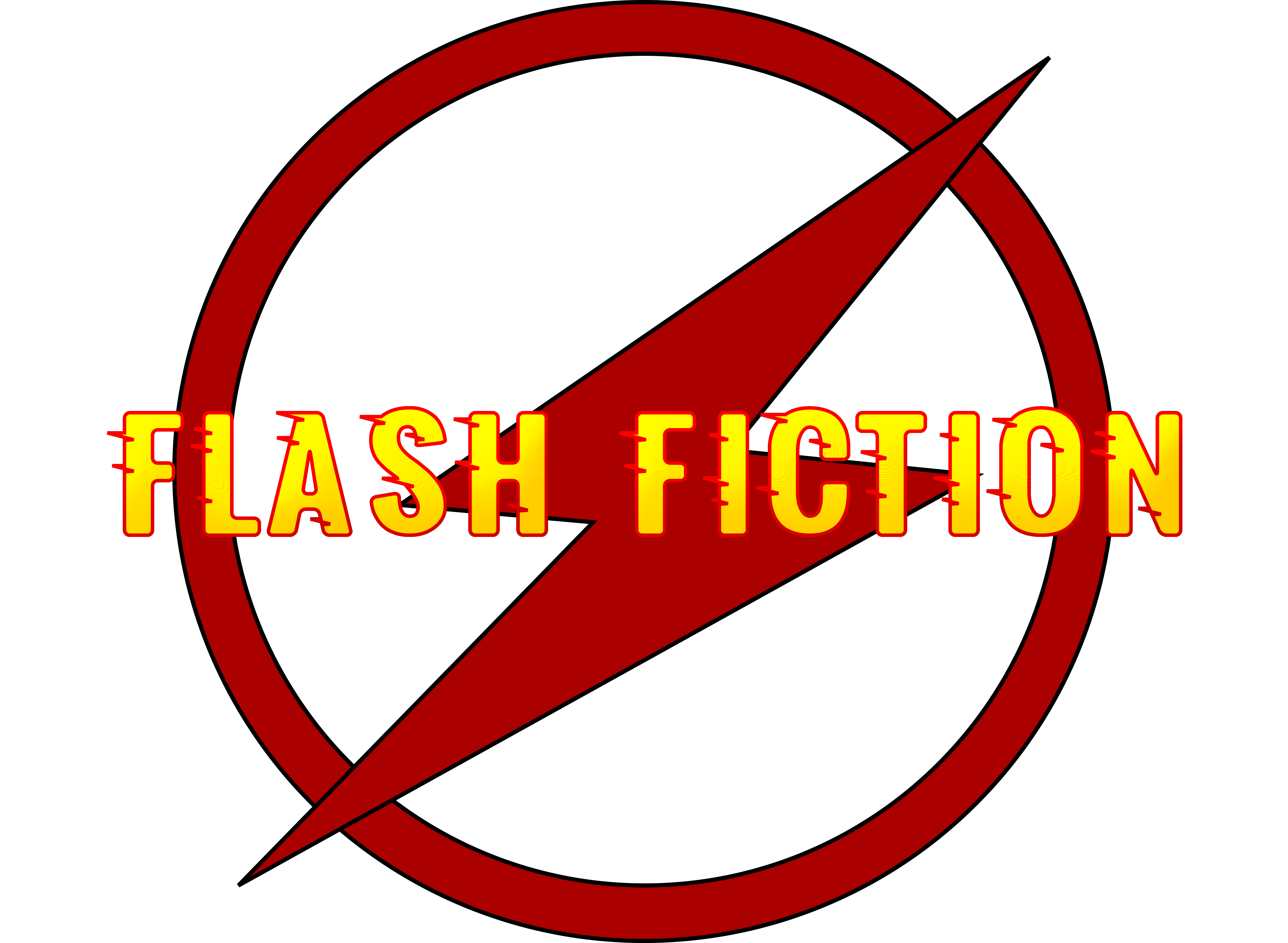 Flash Fiction focuses on Wally West's recovery and finding another way to access his powers following the 2024 timeline from the CW's "The Flash". In this timeline, Wally is severely and permanently injured in a battle. This battle was prompted by the death of his sister, and the rogue speedster who killed her, named Savitar. However, it combines the great characters and story arcs from The Flash comics and TV show. It also has the humour and geekery of Felicia Day's "The Guild".
I am currently casting for season one, so if you're interested and in the Southwestern Ontario and GTA areas, here in Canada, feel free to get a hold of me. I'll post some of the info from the casting call below, but for the full details, check the link in my bio!
Production Title: Flash Fiction
Union/Non-Union: Non-Union
Production Type: Independent
Project Length: Webisodes (one season: 120 minutes)
Posted On: July 10th, 2018
Closing Date: August 10th, 2018
Production Location: Cambridge, ON Canada
Website: www.watchflashfiction.com
Audition Location: Please upload your audition video to YouTube and provide me with the link
Shooting Location: Kitchener/Waterloo and surrounding areas
Email: andre@watchflashfiction.com
Compensation: TBD
'Til next time (hopefully not in three months).
Hey all!
If you saw my last post about the big life-altering decisions that I had to make or not, you would know about my two decisions that could greatly impact my health and physical ability either positively or negatively. I decided against going through what I was offered back when I wrote the aforementioned post.
While I stand by my decision, I'm currently dealing with the fallout of said actions, which has greatly affected my muscles, mobility and my ability to draw. Thus I have been in a major funk since, and have been debating quitting my job, and giving up on the comics and every other aspiration that I've had...which is not me! I don't give up! !
A. Shay Hahn, Chris Chettle, Alfonso Espinos and me!
However, I have recently received a write-up detailing "Range of Motion" and strengthening exercises from one of my newest attendants. So this past Thursday (the 21st), I finally said screw it and set in motion a way to get my mojo back!
This is a two-step process, which is as follows;
1) One of the awesome and amazing people I met at Kitchener Comic Con, is a comic creator named Alfonoso Espinos. Aside from creating comics, he owns a publishing company called StudioComix. He has offered to reprint the second installment of Starkeeper at a lower cost.
This offer came while I was at Retro Rocket Comics and Toys, for a book signing with Alfonso and A. Shay Hahn (Who I've now connected with numerous times at different Cons) This will allow me to drop the retail price to make it more attractive and affordable to potential readers. I've contacted him and set that ball a'rolling,
2) I have come up with the idea of turning subsequent installments of Starkeeper into 4-5 page webcomics and releasing them in a timely fashion. Then at the end of each installment, I will take said installment offline and publish it as a physical book. What do you all think of that?
Having a webcomic in 4-5 page chunks will allow me to progress and get content out to you without feeling overwhelmed or in pain because of my physical "limitations".
Also, I should mention that Aaron Lenk has not only agreed to collaborate with me, but has also started working on the art for the Starkeeper prequel for Runciman Press, New Apts Anthology! Below is a pdf of the first issue of the first installment of Starkeeper Book One, Revelations - in scripted format. Please check it out and let me know your thoughts and whether or not I should go through with this idea, and how long you're willing to wait between releases.
Download the script here!
Hey all,
So, I really enjoy Geek and Sundry's The Pull, and I've wanted to do something similar for awhile, and thus The Skinny was born!
As you may know, I went the Toronto Comic Con back in March, where I met a lot of really cool people! Among these, I met some awesomely talented, indie comic artists. This is how I connected with Aaron Lenk, who is the homegrown, Canadian creator of "The Last Giant", a fantasy, all ages comic.
"The Last Giant" is a simple, funny, yet captivating tale about two would-be heroes that are on a quest to defeat the last a ginormous being who happens to be the last of his kind. Aaron's unique and interesting art helps pull me into the story and I was transported into the Last Giant's world just like any other of the books I've enjoyed.
I highly recommend you check it out, as well as Aaron's other books  at:
Hey guys I hope you are well! Sorry I haven't written in forever; life has been pretty freaking crazy for me, which is usually why I go MIA, and drop off the face of the Earth! Life is especially crazy at the moment. I'm facing some wicked stakes (not to be confused with the awesome tale of two witches), and just a few life-altering decisions... no biggie! I'll save said decisions for later posts ...but no, I'm not exaggerating or hyperbolizing, I'm just not good with sharp, pointy objects.
Two of the decisions will have a profound impact on my health and physical ability. However, the odds may or may not be ever in my favour, thus before I say yay or nay to anything, I've decided to go on a quest for some peace of mind. To start my quest, I'm going to reach out to a couple of my fellow indie artists I met at the Toronto Comic Con, and see if they'd be interested in helping me with or taking on the art for my comics. Now, please don't get me wrong, I ABSOLUTELY LOVE ILLUSTRATING MY OWN STUFF, so this isn't me giving up on doing what I love by any means. This is me trying to make sure that if,and I put emphasis on the "if" anything happens, and it turns out the odds are not in my favour, I'll still have a way of being creative, as well as a way of continuing to get awesomeness out to you! I want to do this stuff for a living, you know? I'm really working on making this a reality, and I've been getting amazing opportunities to help me achieve this! I really don't want to drop the ball, so I'm going to start building a team, which was what I have wanted to do for awhile now!
In other news, Jason and I just had our first year anniversary earlier this week! We went to a hotel and a Hedley concert, which was AMAZING, and my very first concert ever!!! A lot has happened this year; lots of tough times and new experiences for the both of us. Jason is the first boyfriend I've ever had, so all this is still kinda new and scary for me, however, I think I've learned a lot, and started to step into my own. I'm not that scared little teen anymore, in some ways I am, but in many ways I'm not.
Anyways, stay tuned for the upcoming posts about my stakes and big decisions. Plus keep an eye out for one about the extremely awkward and uncomfortable yet kinda funny experience I had at work last month!
Later guys!
The second issue of Starkeeper is out!! (Longing: Part Two) 

As Cal accepts his role as Earth's Starkeeper, foes force him and his friends into a game, distancing Cal from his family but saving a life.
At its heart, Starkeeper is a story of self-discovery and exploring challenges like bullying, not fitting in, due to having an apparent difference; differences like sexuality, being of a certain religion, or having a disability. Some people face these challenges everyday, and this is why the message of the series is that things will change, though it might not happen when or how you'd expect.
This second and full colour installment of Starkeeper was released on January 2nd, 2016, and just like the first, a percentage of the profits will be donated to the It Gets Better Project.
Starkeeper is an ongoing, sci-fi comic series that has been in my head for a long time, and needed to be told. So, I started to write and illustrate this saga, because everyone has felt different and alone at some point in their life.
Check out a preview of Book One: Longing - Part Two today!
Get your copy of Book One: Longing - Part Two on Amazon!
OR
The first issue of Starkeeper (Longing) 
Cal, a disabled teenager, wants his life to change. He is tired of the obstacles that he has to face, and all his bullies who consider him as their personal entertainment system
However, on his 17th birthday, Cal is given something that might just grant him what he wishes for, and more!
Longing is a black and white comic, released on July 1st, 2013, and a percentage of the profits will be donated to the It Gets Better Project.
Check out a preview of Book One: Longing - Part Two!
Get your copy of Book One: Longing - Part One!
Do you ever feel like everyone and everything in your life is on fast forward, while you're just standing still? That's how I'm feeling at the moment. Things with ILC are getting worse (again,) so much so that my apartment has become a revolving door or King's Cross Station. There's no consistency in the PSWs I get - I grow comfortable with certain people, but then months later, they are moved elsewhere. While this isn't my only issue, this one is really weighing on my mind.
In the midst of living near the famed Platform 9 and 3/4, (which sounds MUCH cooler than it is,) my boyfriend just moved to Toronto for his new job. I probably shouldn't be as anxious about Jason's recent transition as I am, but he's my first ever boyfriend, and we've only been together for six months, so ya.. I'm still a little insecure about things, so shoot me...(and by a little, I mean, Grand Canyon size.) 
Anyways, in contrast to all these changes, and like I said at the beginning, I feel stuck in the stickest molasses known to man or woman. While my Indiegogo (see my last post,) didn't go as poorly as it could have, it didn't go as well as I hoped, thus Starkeeper and I are still traveling the lovely countryside of Nowhere. In an effort to rectify this, I made the awesome decision to self publish the second issue, but it's bogging me down, and making me feel really stupid! So now I'm either going to belt out Giles' song from the Once More With Feeling episode of Buffy, or try to get into Hogsmeade, or something entirely different. Who knows.
Hey guys, I hope that y'all are well! I just want to thank everyone for contributing, sharing and/or donating to my Indiegogo campaign! Thus far we've raised $305, which is an awesome start, and I'm so grateful! There are now 16 days left to be part of my Starkeeper comic, but when I started writing this post there were 19 days, though I digress.. If you have any interest in having your name and/or likeness in an issue of Starkeeper, here's your chance. Just follow the link below.
Thanks again guys! See ya!
Hey all, so I've been really struggling with what I had to offer lately. Struggling with what I can bring to a long term relationship. I'm a über romantic at heart, you know? I would love to sweep my man off his feet, wrap my arms around him, surprise him just to see him smile, comfort him when he's not feeling up to par, and be there for him in all the ways that an awesome boyfriend is! However, due to my physical disability, my reality is somewhat different, and honestly, it's kinda sucks! I have a lot of fears about not being able to be awesome boyfriend material gained from years of rejection and alienation because of my CP. Plus, people keep telling me about how dating someone can be quite dangerous. He might take advantage of me or he might only be with me solely out of pity. These warnings are an ever-present stampede of wild horses in my mind, which just fuels my anxiety. Though, after reading Shane Burcaw's article about his girlfriend, I realized that I have a whole hell of a lot to offer!
Sure, I will never be a traditional boyfriend, but there is value in unconventionality! Much like my comic art, it  isn't traditional, it's different. Different is not bad and/or unattractive, it's just that, different! Even though I knew this intellectually, I never really felt like it was true for me until now! Shane's article has helped me to realize that I have a lot to give my gorgeous boyfriend. I can comfort him when he's down, and make him laugh. I can be a supportive friend, and a great and devious partner-in-crime, it may not be like the movies but hey, this is real and it's my life.
For six years now I've been enjoying Glee, and oftentimes writing about it, and how it has inspired me. This light-hearted, musically themed show constantly reminded me to always be myself, especially when I'm flying solo because I feel super different. My green skin is just too much for a lot of people to handle, but I digress! Glee has also reminded me to keep on going on the days when I really want to give up, and hibernate for a thousand years.